Window Dressing: The Power of Curtains in Transforming Your Home
Discover the simple yet powerful secret to enhancing your home's ambiance with the perfect set of curtains. From privacy to style, curtains are the versatile solution you never knew you needed.
Digital Scavenger
| March 16, 2023 | 326 reads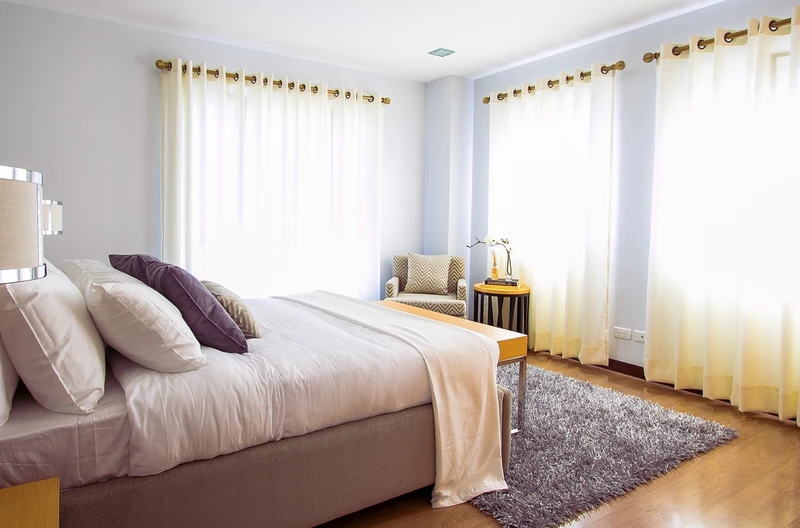 Credit: Pixabay
Curtains are an essential part of any home, providing privacy, insulation, and style to any room. They come in various styles, sizes, colors, and fabrics, making them an easy way to enhance the look of your home's interior design.
Privacy
First and foremost, curtains provide privacy. No one wants to feel like they're on display for the entire neighborhood. A well-chosen set of curtains will provide you with the privacy you need while still allowing natural light to filter through. If you're looking for maximum privacy, consider heavy, lined curtains that block out light and sound.
Positive Luminosity
Secondly, curtains are also an excellent way to control the amount of light that enters a room. By adjusting the curtains, you can increase or decrease the amount of natural light entering your home, which can have a significant impact on your energy bills. During the summer, light-colored curtains can help keep your home cool by reflecting sunlight, while in the winter, heavier, darker curtains can provide insulation, keeping your home warm and cozy.
Styles
In terms of style, curtains offer endless possibilities. From bold patterns to solid colors, there's a curtain to match any decor. You can choose from a wide range of materials, including cotton, linen, silk, and velvet, each with its unique look and feel. If you're looking for a casual, relaxed vibe, cotton and linen curtains are excellent choices, while silk and velvet curtains are perfect for adding a touch of luxury to your home.
When it comes to selecting the right size of curtains, there are a few things to consider. First, you'll want to measure the height and width of your windows to ensure that your curtains will fit correctly. You'll also need to decide how high above the window you want to hang your curtains. Hanging them higher will make the room feel taller, while hanging them lower will make the room feel cozier.
An Essential Element in the Art of Room Decor
Curtains can also serve as a focal point in any room. If you want to make a statement, choose bold, patterned curtains that stand out. Alternatively, if you're looking for a more subtle approach, select curtains that complement your existing decor. Don't be afraid to mix and match patterns and colors, as long as they work together to create a cohesive look.
Finally, when it comes to maintenance, curtains are relatively easy to care for. Most curtains can be washed in a washing machine, although some fabrics may require dry cleaning. Be sure to follow the care instructions provided by the manufacturer to ensure that your curtains last as long as possible.
In conclusion, curtains are a versatile and essential element of any home decor. They provide privacy, light control, insulation, and style to any room in your home. Whether you're looking for a casual, relaxed vibe or a touch of luxury, curtains come in a wide range of materials, colors, and patterns, making it easy to find the perfect curtains for your home. So if you're looking to enhance the look and feel of your home, consider investing in a set of curtains today.