Have you seen the Tray Return Ambassadors?
Do you remember the time when we had social distancing ambassadors? Well now, we have tray return ambassadors.
The Editor
| Sept. 5, 2021 | 285 reads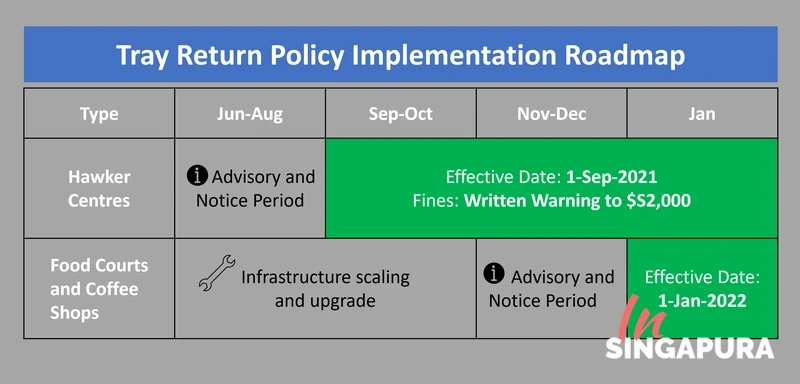 Credit: InSingapura.com
If you haven't seen them, they are normally in red shirts with "Tray Return Ambassador" emblazoned in the back.
No, these tray return ambassadors do not clean tables. They are the ones who police the people and remind them to return their used crockery and cutlery after meals. They also ensure that safe distancing measures are observed, and work in more than one location.
The TRA requires to communicate and instruct people a lot. This is of course, part of their job to ensure that trays are returned and public tables are left clean and tidy.
If you are not aware of the current rules, here they are, in a nutshell:
1. Hawker centres: Mandatory to return trays and clear tables of litter from June 1, 2021. Enforcement action started in Sep. 1, 2021.
2. Food courts and coffee shops: Not clearing tables will face fines form Jan. 1, 2022. There is a 2 month advisory period from Nov. 1 to Dec. 31, 2021.
What are the penalties?
1. First-time offenders to receive written warnings.
2. Second-time offenders to be fined with S$300.
3. Subsequent offenders may have to pay up court fines.